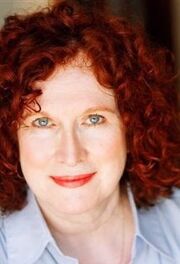 Kate McGregor-Stewart - born October 4, 1944 in New York City, New York - is an American actress who portrays Mary in ABC's Scandal.
Brief Background
Kate is a classically trained actress who performed on Broadway, understudying for Tom Stoppard's Travesties and playing analyst Charlotte in Beyond Therapy, opposite John Lithgow.
Kate is not only an actress but is well known as an acting coach; who has worked with Nicole Kidman.
Career Background
TV Roles
Film Roles
Trivia
References