Guillermo Díaz is an American actor and comedian who portrays Huck on ABC's Scandal.
Background
Guillermo Diaz currently stars as Huck on the ABC hit series "Scandal." Diaz became a household name after starring as "Scarface" in the cult classic film "Half Baked" in 1998, opposite Dave Chappelle and Jim Breuer. He also starred in other indie hits including "Party Girl," Nigel Finch's acclaimed film "Stonewall," "200 Cigarettes" and "High School High." Diaz has landed many roles adding to his impressive film credits including "Chelsea Walls," directed by Ethan Hawke, and the studio feature "The Terminal," for director Steven Spielberg.
Career Background
In addition to his feature film credits, Diaz is well-known for his many seasons on Showtime's award-winning series "Weeds," where he plays the role of Guillermo, as well as his comedic performances on "Chappelle's Show" for Comedy Central. More recently, Diaz has been a series regular on the NBC drama, "Mercy," and had a recurring role on the ABC drama, "No Ordinary Family" as Detective Frank Cordero. Diaz also played a lead role in Warner Bros.' action comedy, "Cop Out," opposite Bruce Willis and Tracy Morgan and can currently be seen in Beyoncé and Jay Z's video for "Run" alongside Sean Penn and Jake Gyllenhaal. Guillermo recently made his directorial debut with the documentary short film "Valley of the Undocumented," set to a spoken word poem by Lemon Anderson. It was produced in conjunction with Russell Simmons and Mark Zuckerberg for Immigrant Heritage Month.
Trivia
In 2011, he appeared alongside Brittney Spears in her music video for her single "I Wanna Go" and took part in a scene referencing his character Scarface from Half Baked.
Along with his co-stars in 2009 he was nominated for a Screen Actors Guild Award for Outstanding Performance by an Ensemble in a Comedy Series for his role on Weeds
Official Account
Gallery
→ See and enjoy 265 pictures of Guillermo Diaz at Images of Guillermo Diaz.
Social Media Set Photos
Videos
→ Watch more videos of Guillermo Diaz at Category:Videos of Guillermo Diaz.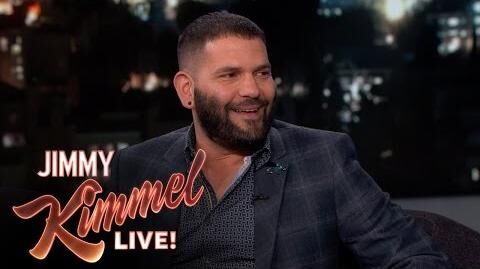 External Links