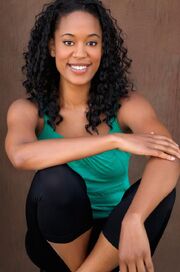 Dinora Walcott is an American actress and voice over artist who portrays Reporter Carol on ABC's Scandal.
Background & Personal Life
Dinora Walcott plays a recurring character on the hit ABC television show, Scandal, and has appeared in all three seasons. She has her Masters Degree from Harvard University's American Repertory Theatre and the Moscow Art Theatre. Dinora has stared/guest and co-stared in films and other television shows, including Castle, CSI-NY and Nickelodeon's Victorious, as well as national commercials - both television and radio. In addition to being an actress and voice over artist, she is a private acting and speech coach through her company, Acting Honestly.
Career Background
Dinora has made guest appearances on several TV shows, including: Victorious (2012), Three Rivers (2009), Castle (2009), Eastwick (2009) and CSI: NY (2009). She has starred on many films as well as short films Heckle or Hell (2012), The Bare Show (2010), Midnight Movie (2008), Not the One (2007) and Expiration Date (2007).
References
Gallery